Veterinary Medicine
About Crittherbs Pharma
Natural care for Critter Animals with Herbal Approach 
Home - Herbal Feed supplement

Traditional Healing Approach for Critter Animal
Home- Herbal Feed supplement

Pet

Animal
World's First Pharmaceutical Company
Natural Care for Critter Animal- Traditional Approach
We, as Crittherbs Pharma is believes in our ancient line of treatment –  Ayurveda for the world of animal. We are specialized and experienced in manufacturing and trading in Veterinary field for more than 25 Years.
Now we are coming up with unique concept of Home – Herbal Feed supplement, which comprise of natural medicines and their therapeutic, prophylactic, or diagnostic application in animal health care. We promote the use of Home- Herbal Feed supplement preparations, as these are safe and without any documented side effects as compared to modern animal health-care systems. It is managed by the enthusiastic, motivated and well experienced team, who is keen and committed to provide high excellence products to its consumers.
What we Do
Our Mission
We value and respect animals same as human being. Considering the side-effects of drugs such as presence of antibiotic residues leads to antibiotic resistance in animals the toxic metabolites remain in meat, and the byproducts of synthetic drugs become a matter of concern in the long-term usage of such drugs.
Our goal is to usage of Home Herbal Feed supplement products in welfare of animal world. We aim the wellbeing of our product Users, Veterinarians, Nutritionists, Farmers, Product sellers, distributors and all other associated with us must be very happy and feel pleasure to be associated with us. We aim everyone including farmers must generate good profits using our products.
Quality Policy
We, at CRITTHERBS PHARMA, commit ourselves for manufacturing and sales of pharmaceutical veterinary products & Veterinary Feed Supplements along with Human Herbal products that would give complete satisfaction to our customer.
We will strive to achieve growth and leading position in the market by;
1. Supplying consistent quality products to our valued customers
2. Complying legal & statutory requirements and continually improve the effectiveness of quality management system
3. Creating an environment of teamwork and innovative approach
Customer Service
Effective and timely services to all associated with us and go beyond the expectations.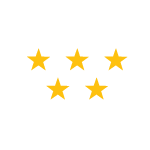 Excellence
Products with best quality and faster results. This ensures that the end products are created to the highest quality which Crittherbs Pharma commits to its end users.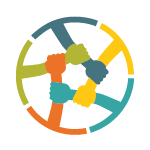 Teamwork
Unity with all and welcome innovative contribution from internal team to product end users and praise the skills of each other's.
Integrity
Service-oriented, motivated, Goal driven and strength in character
Location
B-822 SUNWEST BANK
NERA VALLAB SADAN RIVERFRONT,
ASHRAM ROAD, AHMEDABAD-380015